The perfect wedding in Amalfi
An unforgettable day
Our team of wedding videographers had the honor of working in the breathtaking scenery of Amalfi, and we are thrilled to present you the film of Luigi and Angela's wedding, which took place in the beautiful Amalfi Coast.
Luigi & Angela
WATCH THE WEDDING FILM
The elegant wedding at the Amalfi Convent.
Luigi and Angela's very elegant party
Luigi and Angela's wedding film in Amalfi was an unforgettable evidence of their elegant and fun wedding party.
The location chosen to celebrate their love was the Anantara Convento di Amalfi, located on the enchanting Amalfi Coast. In the characteristic church inside the complex, Luigi and Angela said their "I do" in front of their loved ones, creating a moment full of emotions for all their guests.
During the evening of celebrations, Luigi and Angela went wild together with their guests, creating unique and unforgettable emotions. Their wedding film in Amalfi perfectly captures the unique and romantic atmosphere of the Amalfi Coast and the happiness of Luigi and Angela during their special day.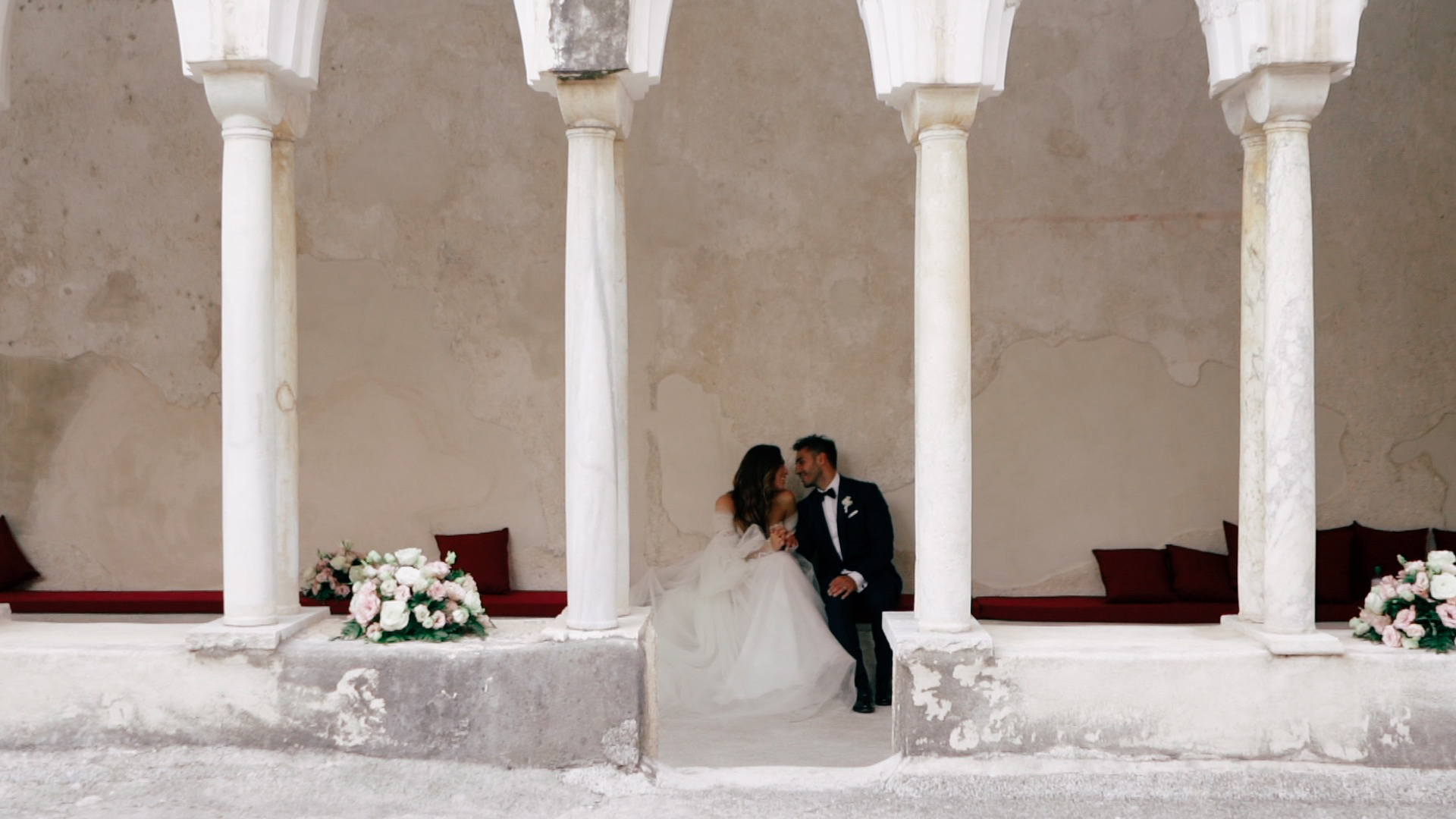 Unforgettable memories
Wedding photo gallery
Professional videographers at your disposal
Are you looking for videographers for your wedding in Amalfi? We are here to offer you a professional service to capture the most important moments of your special day. The beauty of the Amalfi coast is unique and we want to capture it to the fullest to create the perfect memory for you and your family. Our team of expert videomakers will use the latest technologies to create a video that encompasses emotions, details and the beauty of the place.
Choosing the right videographer for your wedding is important, because you want your memory to be perfect. We are proud to offer a high quality service, customized to meet your needs and wishes. Do not hesitate to contact us to discuss your project, we can help you create your unforgettable wedding memory in Amalfi.