Dream Wedding in Positano
A dream come true
We are thrilled to present the wedding film of David and Rossina, a special couple who decided to celebrate their love in the wonderful Positano, where our team of wedding videographers was honored to work in a spectacular setting, capturing every exciting moment of this day, to remember forever.
David & Rossina
WATCH THE WEDDING FILM
The Enchanted Wedding at Villa dei Fisici in Positano.
The unique celebration of David and Rossina
David and Rossina's wedding in Positano was an incredible experience for all those present.
The Canadian couple chose the stunning Villa dei Fisici as the venue to celebrate their love and create unforgettable memories. The ceremony was held on a terrace with the breathtaking backdrop of Positano, with only 60 selected guests among the closest friends and family. Immediately after the ceremony, Rossina gave the guests an emotional piano performance, making this day even more special.
The film of their wedding perfectly captures the unique and romantic atmosphere of Positano and the happiness of the couple during their special day.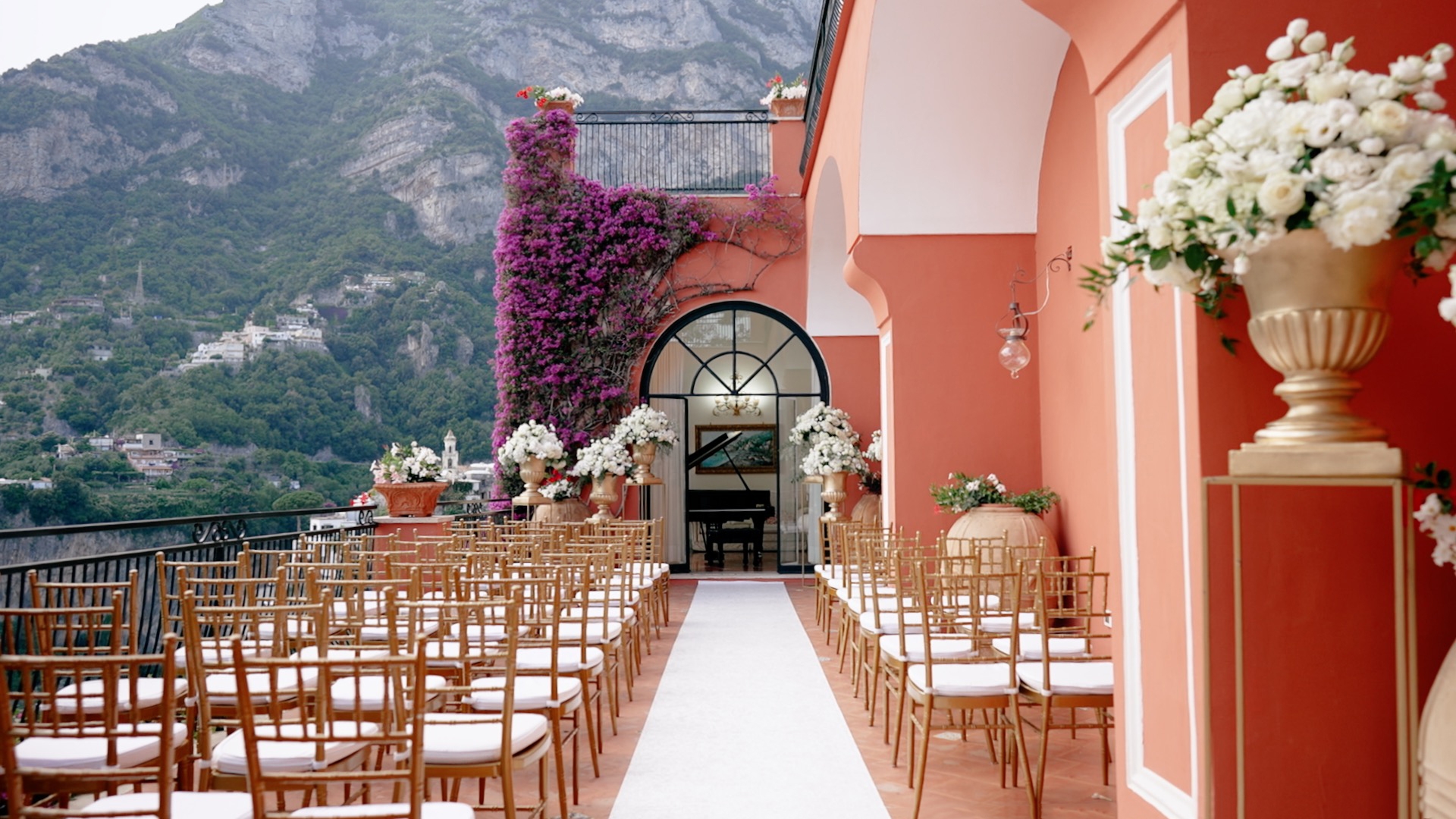 Unforgettable memories
Wedding photo gallery
WEDDING VIDEOGRAPHER POSITANO
Your wedding in Positano: a video that will make you relive every emotion
Book now
Choose the quality with our expert videographers
Are you looking for videographers to forge your wedding film in Positano? We are here to offer you a unique and personalized service to enclose the most precious moments of your special day. The Amalfi coast is a dream location and we want it to be perfectly represented in your wedding video. Our team of expert videographers will use cutting-edge technology to create a video that portrays emotion, detail and the breathtaking beauty of the place.
Having the right videographer for your wedding is essential, and we are proud to offer a service of the highest level, customized to meet your wishes. Do not hesitate to contact us to discuss your project, we will be happy to help you create your unforgettable wedding memory in Positano.