Smiles and tears of joy on the Sorrento Coast
An idyllic wedding
With joy we show you the film of Matthew and Lauren's wedding in Sorrento during which our team of videographers captured the sweet couple in a film enriched by the magic of the Sorrento Coast.
Matthew & Lauren
WATCH THE WEDDING FILM
Villa Zagara in Sorrento, the perfect location.
The enchanting wedding on the Sorrento Coast.
Matthew and Lauren's wedding in Sorrento was a true celebration of life and love. Both American, the couple met while on a business trip and fell in love instantly. They knew they wanted to exchange their vows in a beautiful location, and the stunning Villa Zangara in Sorrento was the perfect choice.
The breathtaking views of the Sorrento coast were the perfect backdrop for their romantic ceremony. After the exchange of vows, the couple celebrated with a fun and delicious pizza party with their loved ones, capping off a truly special and unforgettable day.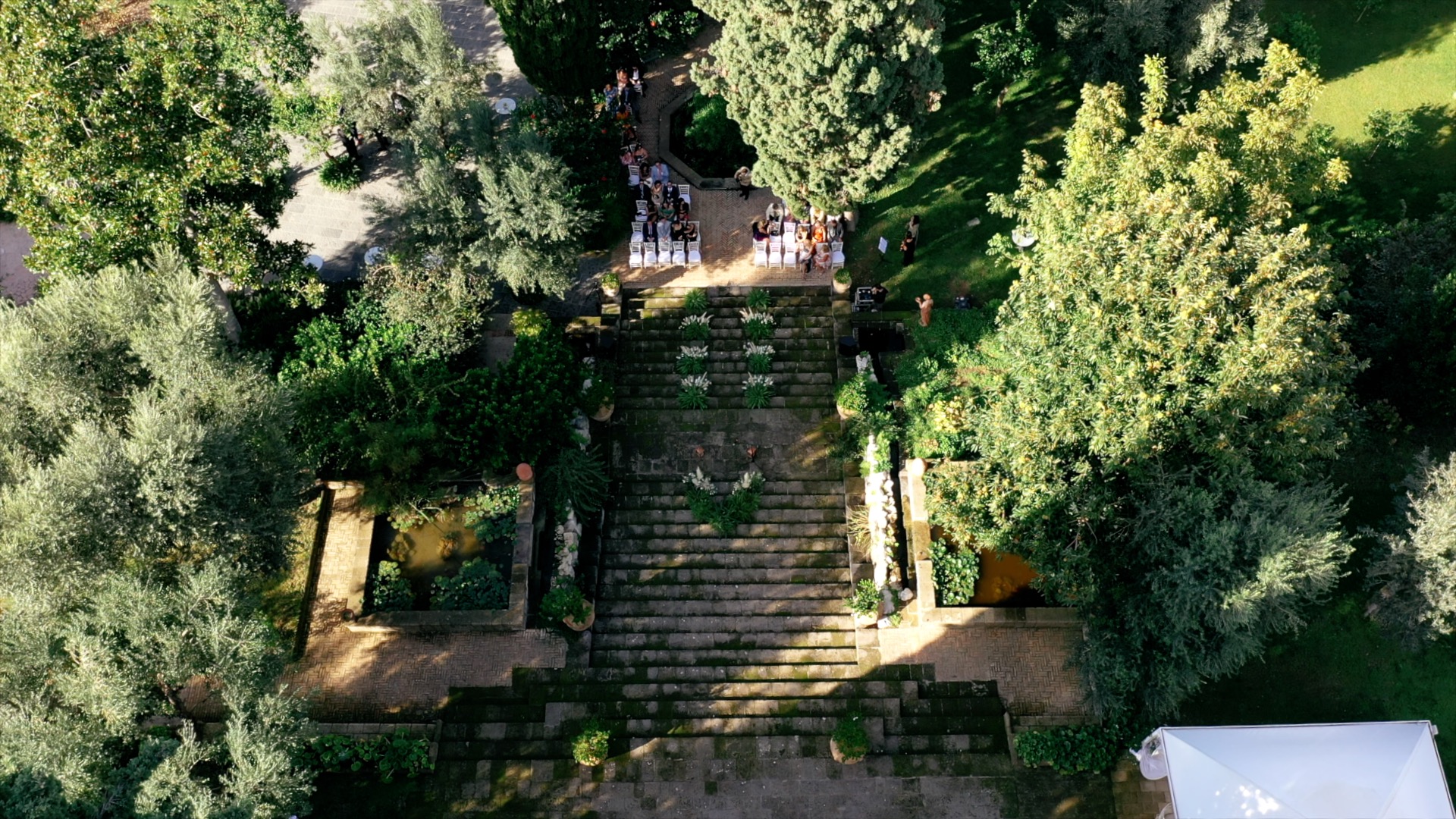 Unforgettable memories
Wedding photo gallery
Customized film solutions for your Sorrento wedding
Your Sorrento wedding will be made unforgettable by our team of professional videographers. With years of experience and a passion for capturing life's precious moments, we will ensure that your wedding day is documented in the most stunning way possible.
We offer a customized service that puts the latest technology and film editing techniques at your disposal to create a film that captures the emotions, details, and unique beauty of your special day. From the exchange of vows to the first dance, every moment will be captured in stunning detail, providing you with a beautiful keepsake to cherish for a lifetime. We are proud to offer a high-quality service that meets your needs and desires. Contact us to discuss your project and create a lasting memory of your enchanting Sorrento Coast wedding.