After months, and possibly even years, of meticulous wedding planning, it's all too often that your cherished day passes by in a blur. If you and your partner desire to preserve the intricate details and memories of your special day, you probably need to hire a wedding videographer. These talented professionals possess the expertise to capture every significant moment and create a heartfelt video that will be a lifelong treasure.
However, many soon-to-be-wed couples harbor reservations about hiring a wedding videographer due to numerous myths and misconceptions associated with their services.
At the conclusion of this article, you will gain a clearer comprehension of the optimal duration for hiring a wedding videographer. This knowledge will aid you in making an informed decision, guaranteeing the creation of a captivating video that immortalizes the beauty of your momentous day for eternity.
Factors to Keep in Mind When Hiring a Videographer for Your Wedding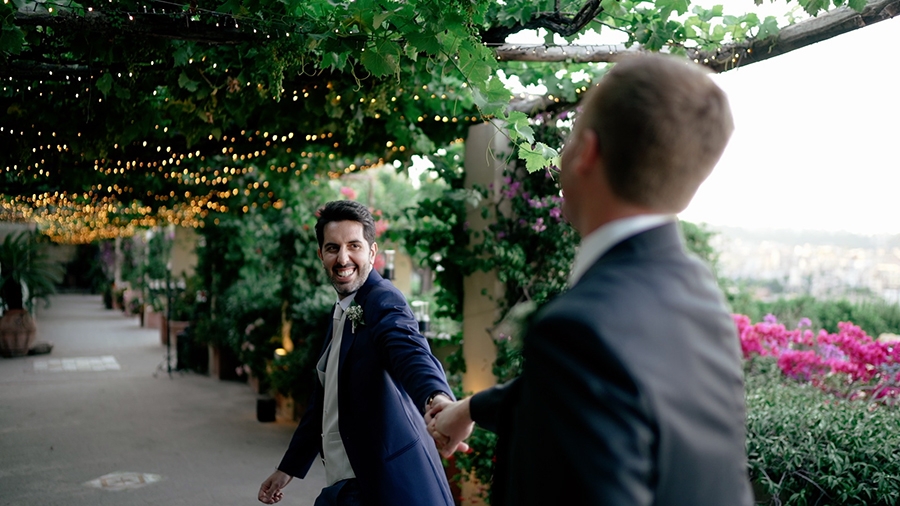 Determining the duration for which you'll need a videographer on your wedding day involves several important factors to consider. One of the primary considerations is your wedding itinerary. The length of your wedding day and the number of events scheduled will directly impact the necessary videography coverage. If your wedding day is extended or if there are multiple events planned, it may be wise to secure a videographer for an extended period to ensure comprehensive coverage of all significant moments.
Another crucial factor to bear in mind is the availability of the videographer. Since some videographers may have limited availability, it is advisable to book their services early to ensure they can accommodate the entire duration of your wedding day.
Additionally, the available package options can also influence the required videography duration. Videography packages may vary in terms of coverage time and the number of videographers provided. Carefully reviewing the package options and selecting the one that aligns with your specific needs and desired level of coverage is crucial.
Availability Matters: Verify the Schedule of Your Wedding Videographer
Booking a videographer well in advance is essential to ensure their availability for your entire wedding day. It is recommended to start your search approximately 9-12 months before your wedding day. This time frame allows you ample time to conduct thorough research, meet potential videographers, and ultimately book the one that best fits your needs and budget.
When selecting a videographer, consider their availability, experience, and style. Prioritize videographers who have a proven track record in wedding films. Their experience ensures they can capture all the important moments and collaborate seamlessly with other vendors. It is also important to find a videographer whose style resonates with you, whether it is cinematic, documentary, or a combination of both.
Clearly establishing your budget and openly communicating it with potential videographers is crucial. This will help you avoid wasting time on professionals who do not align with your financial parameters.
Beyond the Ceremony: Additional Events during your Wedding Day
Apart from the wedding day itself, there may be other related events, such as a rehearsal dinner or post-wedding brunch, that you would like to have videography coverage for. These occasions provide valuable opportunities to capture special moments with your loved ones, creating lasting memories to cherish in the future.
When organizing these additional events, it is essential to discuss your plans with the videographer and inquire about their availability and any associated fees for extended coverage. 
If you decide to hire a videographer for these supplementary events, be sure to provide them with a detailed timeline and any relevant information they might need to capture all the significant moments of your wedding. This will ensure the creation of a comprehensive and cohesive wedding video that beautifully tells the story of your entire wedding weekend.
In conclusion
Securing a videographer for your wedding day is a crucial step in preserving the precious moments of your special day. By considering factors such as the length of your wedding day, the number of events planned, the availability of the videographer, and the package options, you can make an informed decision about the duration of videography coverage you'll need.
Booking a videographer well in advance, ideally 9-12 months before your wedding day, allows you ample time to research, meet with potential videographers, and select the one that best fits your needs and budget. It is essential to choose a videographer with experience in wedding cinematography and a style that resonates with you.
Remember, the wedding day itself is the main event, but don't overlook the possibility of coverage for additional events. By planning ahead and discussing your plans with your videographer, you can ensure that all the important moments from your wedding are captured on film.
If you're looking for a videographer for your wedding, don't hesitate to contact us and let's discuss your project.