If you're reading this article, you're likely already planning what your wedding video will look like. You want to ensure that your wedding video is not dull, uninspired, or uninteresting. You may even be deliberating on which wedding videographer to hire for your special day. In this article we'll look into what the latest videography trends are to help you plan your wedding.
Capturing the unexpected and sometimes even chaotic moments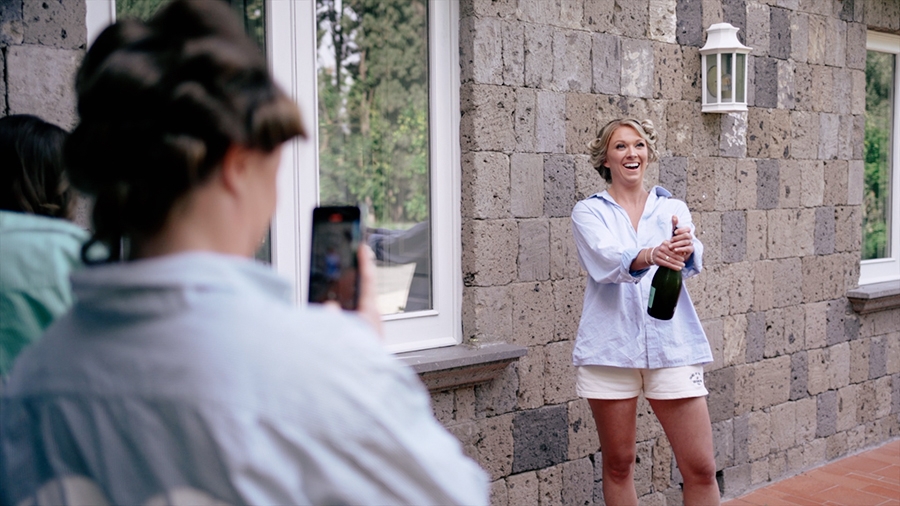 From scuffles between the bride or groom, to sudden downpours or even unintentional bouts of drunkenness, these moments can add a touch of reality and humanity to an otherwise perfect and meticulously planned wedding. After all, a wedding is not just about the picture-perfect moments, but also the unpredictable and unplanned events that make the day truly unique and special. 
These unexpected and chaotic moments are becoming increasingly popular in wedding videography trends. As they showcase the genuine emotions and experiences of the couple and their guests.
Wedding videography trends in the social media era
In recent wedding videography trends, short videos and trailers have gained popularity. These videos quickly showcase each moment of the event and move forward to the next scene. Due to the short but engaging nature of these videos, they can be easily shared with all your friends and followers on your social media page. While not everyone may want to watch the entire film, a well-crafted wedding film remains the best way to tell the story of your special day.
Retro-Styled Wedding Videos: A Trend Making a Comeback
Another popular wedding videography trend is the retro style video, which combines vintage elements with modern editing techniques. While black-and-white videos used to be the norm, today's couples often prefer to have their wedding video shot in full color. However, adding a touch of old-fashioned style can create a unique and unforgettable video of the wedding day.
The Power of Authenticity: Documentary-Style Wedding Video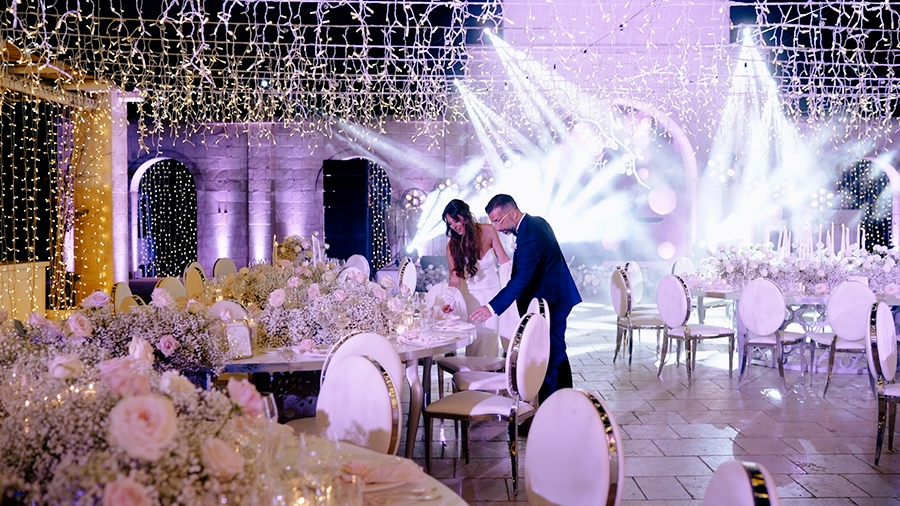 In 2023, the trend of shooting wedding videos in a "documentary" style, which involves capturing events as they happen without any staging, is becoming increasingly popular among couples. 
By shooting in a journalistic style, videographers can capture the natural flow of the wedding day. This style of shooting is believed by some couples to create less artificial wedding videos while still maintaining beauty and elegance.
Drone usage in modern wedding videography
The trend of incorporating drones into wedding videography has become increasingly popular in recent years. While the idea of having a drone hovering above your outdoor wedding may seem unconventional, the results can be stunning. Recreational drones are capable of capturing footage that would be difficult or impossible for a videographer to achieve from ground level. This includes aerial shots of guests gathered in picturesque gardens or at grand castle venues.
In conclusion
Wedding videography trends have been rapidly evolving in recent years. With new techniques and styles emerging to capture the magic and beauty of the big day. From documentary-style videos to cinematic productions and drone footage, couples now have more options than ever to create a personalized and unforgettable wedding video. 
The key is to choose a style that reflects your personality and preferences, and to work with a skilled videographer. With the right approach, your wedding video can become a cherished keepsake that you and your loved ones will enjoy for years to come. So don't be afraid to explore the latest trends and find the perfect style for your special day!