Celebrated as a prominent jewel along the Mediterranean coast, Villa Cimbrone is the perfect venue for a grand wedding or an intimate celebration. It comes as no surprise that innumerable individuals envisage their future nuptials at Villa Cimbrone Ravello, acknowledging its status as the quintessential backdrop for forging cherished memories. 
Villa Cimbrone: A Historic Haven for Exclusive Amalfi Coast Weddings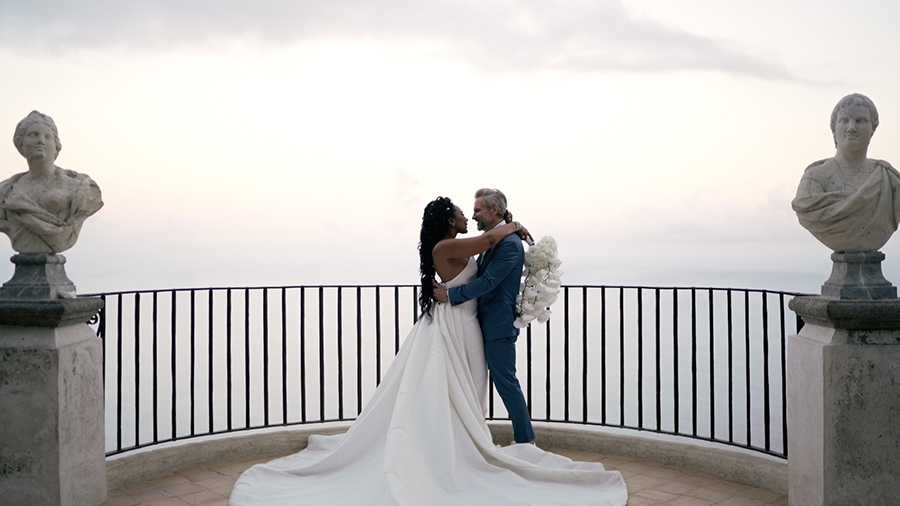 Villa Cimbrone's illustrious history dates back to the 11th century. The villa's transformation into an emblem of opulence and beauty is credited to the meticulous efforts of Lord Grimthorpe during the early 20th century. Villa Cimbrone is now a historical treasure capable of offering an extraordinary setting for a unique wedding.
The experience is elevated by cocktails elegantly served on the panoramic terrace or amidst the Mediterranean garden, fostering an ambience that brims with liveliness and joy. This vibrant atmosphere offers an additional reason to revel in heartfelt celebration. Moreover, the opportunity to relish an exquisite dinner beneath the extraordinary Gothic arches within Ravello's halls is an experience that truly leaves a lasting impression.
Why celebrate your wedding at Villa Cimbrone in Ravello
Situated along the picturesque Amalfi Coast, this exceptional 5-star Villa embodies understated elegance, promising discerning guests an unparalleled experience characterized by personalized accommodations and services. Choosing to celebrate your wedding at Villa Cimbrone, is equivalent to choosing the VIP destination par excellence on the Mediterranean coast. The globally renowned park and gardens attract thousands annually, their enchanting charm an irresistible draw. Enriched by ancient statues and architectural wonders, this backdrop guarantees an absolutely matchless encounter.
Further enhancing this allure is the villa's distinguished Michelin-starred restaurant. Spotlighting southern Italian delicacies and refined Mediterranean fare, complemented by a meticulously curated selection of wines, your Amalfi Coast wedding menu is certain to enrapture guests and indulge their palates.
Within this sanctuary, a myriad of venue options await to host your wedding ceremony and celebrations. From the awe-inspiring ancient crypt to the spellbinding gardens overlooking the sea, a wealth of choices awaits. The dedicated hotel staff stands prepared to customize these spaces in alignment with your Italian wedding dreams, metamorphosing your vision into a splendid reality.
Wedding in Ravello: Here are the Services Offered by Villa Cimbrone
Conveniently located just one hour from Naples International Airport, Villa Cimbrone is able to accommodate 150 to 160 wedding attendees. With a selection of 19 rooms and luxury suites to choose from, including superior, deluxe, junior, and speciality suites, each offering unique views and intricate details, there's something to suit every preference. Notably, the Greta Garbo suite stands out as a favourite among brides. Gastronomic options include a wide range of menu choices, centered around the rich culinary tradition of the Campania region. These selections are elevated by the added dimension of an on-site sommelier service, enhancing the overall dining experience.
The music is permitted during both the Ceremony and Aperitif. For the Dinner in the Crypt and Garden of 2 Fountains, gentle background music is allowed throughout dinner, with the provision that live bands or DJs can commence from 22:30 onwards, contingent upon the Ravello Music Festival event calendar. Music is required to conclude by midnight, except in cases of reserving the entire hotel, where it can extend until 01:00 a.m.
To ensure an unprecedented experience, the hotel offers a wide range of premium services. These include helicopter transportation with a dedicated helipad, a solarium, a spa, an outdoor swimming pool with whirlpool functions, a convenient laundry service, a fitness centre with a gym, along expert bodyguard and hostess services. Furthermore, the hotel guarantees services available 24/24 such as transport, babysitting and much more.
For your ceremony, the Romantic Tea Gardens and Seaview Gardens set a captivating stage, with the option to rent the breathtaking Belvedere Terrace for cocktails. The venue offers numerous indoor and outdoor spaces to host ceremonies and receptions, including the ornate Events Hall, the intimate Convention Hall, and the expansive park and gardens affording stunning sea views.
Strategically located, the villa serves as an ideal base for exploring picturesque seaside villages, historic Salerno, and the ancient ruins of Pompei.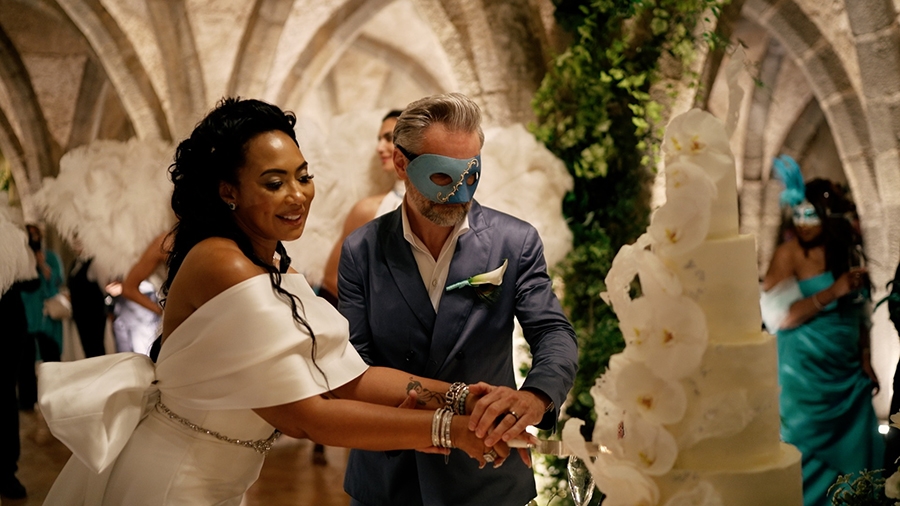 In conclusion
Villa Cimbrone stands as an unrivalled gem along the breathtaking Amalfi Coast, offering a picturesque canvas for exclusive weddings and luxurious celebrations. The allure of the villa extends beyond its historical significance, as the renowned park and gardens draw thousands each year to bask in their captivating charm.
The experience at Villa Cimbrone is elevated by the distinguished Michelin-starred restaurant, treating guests to southern Italian delicacies and refined Mediterranean cuisine, accompanied by an exquisite wine selection. With an array of exclusive services, amenities and personalized accommodations, the villa ensures an unforgettable stay for both the couple and their guests.
Villa Cimbrone offers a myriad of options, from the ancient crypt to the enchanting gardens overlooking the sea, allowing couples a wide range of choices and possibilities to bring their dream wedding to life.